Kew Green Hotels

, one of the leading UK and International hotel companies, has recently signed a partnership with the hospitality technology specialist 

For-Sight.
Since 2001, Kew Green Hotels has extensively developed its portfolio. Starting with a single hotel, the group now owns and manages over 55 hotels, from independent branded hotels, to internationally renowned brands such as IHG, Hilton Hotels & Resorts and Marriott Hotels & Resorts. To support their guest-centric marketing and communication strategy, as well as their increasing hotel portfolio, Kew Green Hotels have chosen to invest in For-Sight's solution.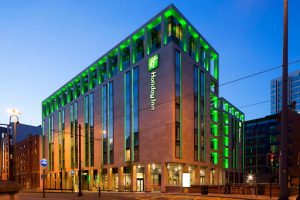 Speaking of the advantages of the partnership, the Group Commercial Director at Kew Green Hotels, Joanna Fisherhad this to say about performing the hotels' strategy at scale, "For-Sight's solution meets all our requirements in helping the enhancement of our guest's experience. Kew Green Hotels' approach to personalised guest communication at scale is fulfilled by For-Sight's easy-to-use platform, offering unique functionalities that enable our hotels to capture opportunities and drive loyalty."   
Kew Green Hotels' strategy has adapted to guest's changing behaviour due to the global pandemic. Their shift toward For-Sight's digital solution aligns with the new types of demand. "Adapting to guest's changing preferences is key for a sustainable recovery and the data delivered by For-Sight allows targeting to drive our development strategy, creating effective personalised communications and increasing revenue" Continued Joanna Fisher, Group Commercial Director at Kew Green Hotels.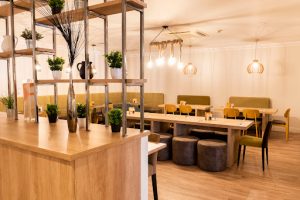 As well as providing the product, the For-Sight professional service team shares their expertise with the Kew Green Hotels Marketing team to build marketing campaigns and maximise their results. Mentioning the results, the first campaign developed with For-Sight has demonstrated successful performance with an outstanding open-rate of 29.82% (average benchmark for the industry is 17.7%).   
"Starting now and moving forward, we will support Kew Green Hotels with For-Sight technology, providing data and automation features to operate strategies effectively. For-Sight's people are our best asset, and that is why we are thrilled to have our teams collaborating together," declared For-Sight CEO & Co-founder, Allan Nelson.  
With this preferred partnership, Kew Green Hotels will benefit from For-Sight's data-driven technology to support decision-making and use in-depth insights to measure success and adjust the marketing efforts. "We are delighted to have chosen this platform that enables our team to create effective guest communications to connect with our guests and support revenue generation for our hotels." added Joanna Fisher, Group Commercial Director at Kew Green Hotels "The For-Sight's team has fully realised our brief and beyond, the success of the first campaign demonstrates the true potential of this partnership". 
About Kew Green Hotels
Kew Green Hotels was founded in 2001 with a single hotel. It is now a leading UK and International hotel management company with over 55 hotels in the portfolio and over 1,400 employees. Working across the spectrum of hotel operations, from limited service through to luxury full service, Kew Green Hotels is set apart from the competition by owning and developing hotels, as well as managing assets on behalf of others. Kew Green Hotels are expanding internationally including launching seven properties in Bangkok, Thailand, delivered by a new joint-venture with Siamese Asset, to form Siamese and Kew Green Management Company, Thailand. Alongside the launch of these seven properties from the end of 2021, Kew Green Hotels will also be launching a Commercial Hub for South East Asia to support the region, based in Bangkok. Exclusively providing hotel management services for Light Human Hotels' international portfolio, Kew Green Hotels will launch hotels in destinations including Paris, Miami, Toulon, Corsica, São Paulo, Rio de Janeiro, Vila Real and Porto from the end 2022. www.kewgreen.co.uk 
Kew Green Hotels
Joanna Fisher  
Commercial Director  
Joanna.fisher@kewgreen.co.uk  
+44 (0) 7469 141 396
Ashleigh Donald 
Marketing & Communications
ashleigh@gohalo.co.uk
+44 (0) 7907508206