Webinar Highlights
Duration: 1:25
Learn how to prioritise objectives, allocate budgets effectively, and balance short-term and long-term strategies.
Uncover the art of measuring performance and gain insights from real-life success stories. Don't miss this opportunity to elevate your marketing game and achieve remarkable results for your hotel.
Click here to watch the Webinar on demand!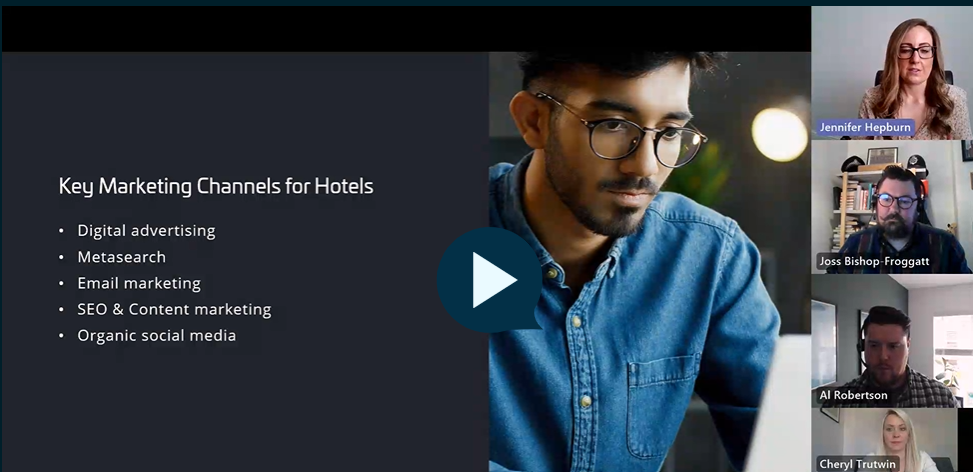 ---
During this webinar, you'll learn:
Uncover the Art of Prioritisation: Learn how to identify your hotel's unique marketing objectives and prioritise them effectively.
Master Budget Allocation: Get insights on how to distribute your marketing budgets across diverse channels for maximum impact and ROI.
Balance Your Strategies: Discover how to juggle short-term and long-term marketing strategies successfully.
Measure Your Success: Unlock the best practices for evaluating, monitoring, and interpreting marketing performance to guarantee efficient budget allocation.
But that's not all:
Real-life Success Stories: Dive into the world of strategic budget allocation in the hotel industry through authentic, inspiring success stories.
Speakers:
Moderated by: 
Alan Robertson, Head of Product & Technology.