Today's guests expect seamless and personalised experiences, from reservation to check-out. To deliver, hoteliers need to leverage advanced technology to streamline operations and gain valuable insights into guest preferences. 
We're thrilled to announce our integration with Mews, a cloud-based Property Management System (PMS) designed to empower modern hoteliers to improve performance, revenue, and guest experiences. Seamlessly connect For-Sight's CRM with Mews' PMS to deliver personalised experiences and drive revenue growth. 
Let's explore the concept of Mews, shall we? 
Mews is an innovative hospitality cloud that empowers the modern hotelier to improve performance, maximise revenue, and provide remarkable guest experiences.  
Founded by ex-hoteliers, Mews is a next-generation hospitality cloud for hotels, hostels, apartments and more. Mews gives hoteliers the power to provide a remarkable guest experience while improving the operations and performance of their property, thanks to smart automation and an innovative, user-friendly set of products and features.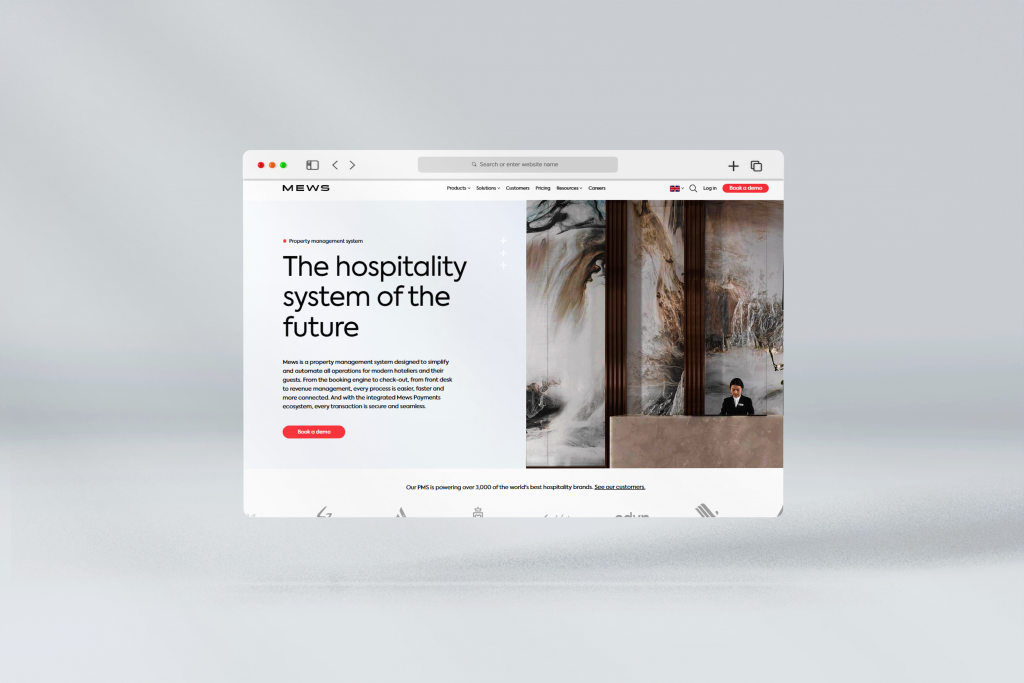 Connecting Mews and For-Sight
When you connect both platforms, Mews exchanges data seamlessly with For-Sight. This integration ensures that guest information, such as stay (e.g., reservation dates, confirmation number) and contact data (e.g., first name, email address, postcode), are automatically transferred between Mews and For-Sight. This eliminates the need for manual data entry, reduces the risk of errors and ensures that your guest profiles are up-to-date and accurate.  
"Mews is passionate about working with the best hospitality tech partners, particularly those who share our vision of putting the guest first. I'm sure that many Mews hoteliers around the world will find great value in the For-Sight integration." Sara Smith, VP Strategic Partnerships, Mews 
What does For-Sight and Mews integration enable? 
The For-Sight and Mews integration enables hoteliers to proactively understand guests and power marketing efforts. Here are five ways you can benefit from the integration: 
Gain a complete picture

of your guests' history, marketing preferences, and behaviour. Combine your data from Mews with your other For-Sight connected systems to recognise your guests and make data-driven decisions.

 

Create guest segments and easily identify high-value guests.

With For-Sight, you can personalise the guest experience and create targeted marketing efforts.

 

Automate marketing campaigns

and connect with the right guests at the right time. Tailor your efforts to your guests' expectations, drive upsell strategies, enhance guest experiences, and encourage loyalty.

 

Streamline your operations

by eliminating manual data entry. This saves you time and enables staff to focus on delivering delightful guest experiences.

 

Increase direct bookings

by identifying OTA guests in For-Sight. This opens up an opportunity for you to incentivise those guests to book directly and increase your revenue.

 
"With this integration, you will have all your guest data in one place, which means you can personalise your guest experience and tailor your marketing campaigns to meet the needs of each individual guest. This will ultimately lead to an increase in your bottom line." said Steven Howe, For-Sight's Product Manager. 
By integrating these two systems, hotels can achieve a more comprehensive view of their guests' preferences, needs, and behaviours, which in turn can lead to better-personalised experiences, increased guest loyalty, and higher revenue.  
As the hospitality industry continues to evolve, it has become increasingly important for hotels to implement robust technological solutions to streamline operations and enhance the guest experience. One critical area where technology can make a significant impact is the integration of PMS and CRM solutions. 
If you're interested in connecting For-Sight and Mews, simply contact us – we'll provide you with all the information you need to know or answer any questions you may have. If you prefer to see For-Sight for yourself, book a demo here, and we'll show you how our solutions can meet your specific needs.