What is the Single Guest Profile?
The Single Guest Profile is the central source of truth for each of your guests. It's where all the data that you hold on a guest comes into For-Sight (from your multiple transactional systems, PMS, booking engines, F&B platforms etc) and matches together giving you a single 360-degree view of a guest.
Your guests give their data to you in multiple ways via multiple touchpoints and the Single Guest Profile combines all of it into one place.
This allows you to easily view their personal details, their past and future transactions and behaviour, and their marketing permissions. It allows you to take ownership of the relationship with your guest, rather than relying on OTAs and losing guests after just one visit.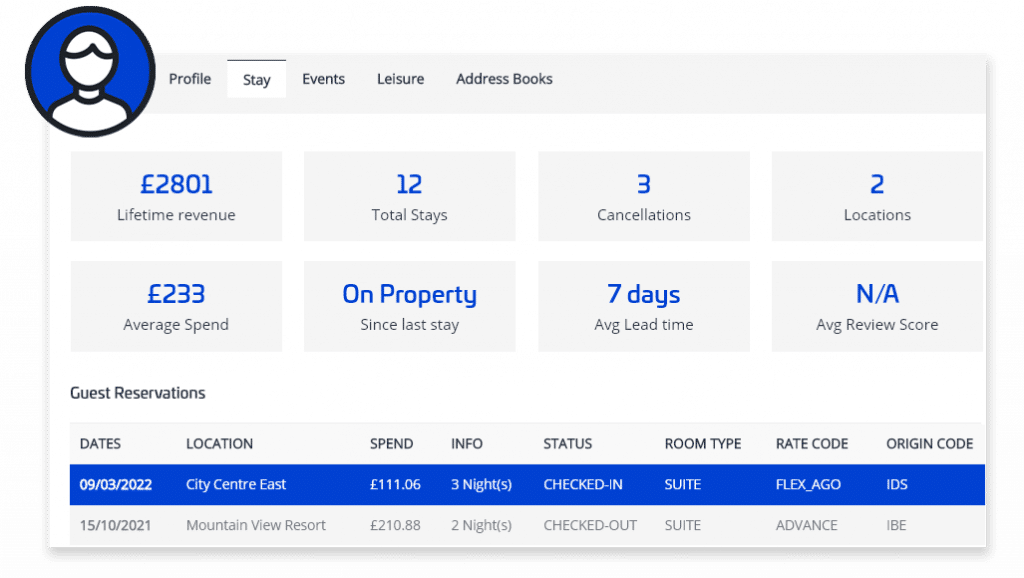 What is the value of the Single Guest Profile?
With great knowledge comes great power and with great power comes great respons-… ok, wrong saying. 
Understanding your guests, their history, their preferences and their behaviour gives you all of the knowledge you need to improve the guest experience and create long term loyal guests that return stay after stay. 
The Single Guest Profile is a) a report and b) a concept. Let's go through the report first: 
In the report, you can view all of the information you have on a guest, raise a SAR (subject access request, a request which requires an organisation to release all personal information connected to that person), update their marketing permissions and learn more about that specific guest to tailor their experience when they arrive at your hotel.  
It gives you a snapshot of the guest profile, which can easily be viewed by front desk staff looking at who is arriving at the hotel today. When the guest arrives, everything is known, and your hotel staff can deliver the best service to them. 
But the Single Guest Profile is so much more than just the report, it's what makes For-Sight's CRM so powerful, apart from the fantastic query engine and segmentation tool, of course!  
Having all of the data you hold in one place rather than siloed in your other systems equips you with the tools to: 
Understand your guest, and their preferences

 

Understand who stays at your hotel, what they do and what they don't do (highlighting areas where you can upsell and improve)

 
But how do you use it?
One of the most powerful ways you can use the Single Guest Profile is by personalising your communication using the information you hold on your guest.  
This leads to: 
Better return on your marketing efforts

 

More direct bookings

 

More revenue for your hotel!

 
Highly personalised communication is proven to improve the overall success rate of your emails, e.g. emails with personalised subject lines are 26% more likely to be opened than those without (source, Campaign Monitor). 
Personalising your email campaigns is easy, whether it's including the guest's name in the email copy, personalising the subject line with the dates of their stay or having the email content be personalised to that guest. 
E.g.  
Sending an email with a 20% discount on treatments to all returning guests who had a spa booking during their last stay. 
Or 
Sending a pre-stay email which includes details about an upcoming event at your property to all guests who are staying over a specific weekend. 
Interested in setting your data free?
Create your Single Guest Profiles by integrating all of your transactional systems into the For-Sight CRM platform. Contact us for a demo and see how we can help you seriously enhance your guest journey and increase those all-important direct bookings.